I was once part of a courthouse planning team for a new courthouse. When we sat down to interview the short list of architecture firms, the first firm brought in a court planning consultant as part of their team. We were all impressed. They walked out the door and the next architecture firm came in. To my surprise, the same court planning consultant that had been on the first team re-entered the room with the second team! This continued throughout the day…the same court planning consultant had teamed with five of the seven or so firms we interviewed! From this experience two things became immediately apparent: 1) There are not many court planning consultants; and 2) The architecture firms recognized how important the role of a court planning consultant is when it comes to designing a courthouse. For architecture firms seeking to add courthouse projects to their portfolio, teaming up with a qualified court planning consultant, one that combines a mix of skill sets that includes both analysis and architecture, can be a perfect fit.
Why You Shouldn't Go It Alone
Architecture firms are constantly looking to break into the courthouse market. The opportunities are there. Many courthouses are old and undersized and courts are looking to expand or relocate their operations to meet a higher demand. If you are part of an architecture firm competing for this work, you need to set your team apart from the others. Your firm may have a diverse portfolio, a wonderful project management and design team, and the qualifications to produce a building on-budget and on-time. But those qualities alone are not enough to be successful in the courthouse market. Partnering with a court planning consultant will bring your team the expertise it needs to be competitive.
Architect and Court Planning Consultant - A Perfect Fit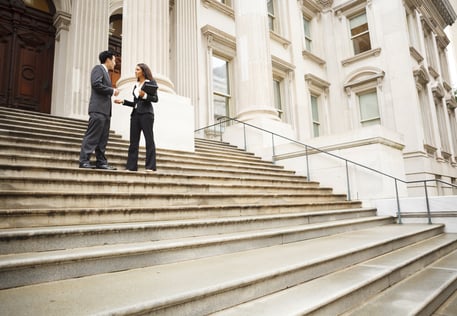 I recently spoke with a principal in a medium-sized architecture firm that was bidding on courthouse work. When I asked what led him to contact me, he said he considered partnering with a well-known architecture firm with courthouse experience, but realized that would be a bad decision. His firm had all of the experience to design, manage, and produce a building of similar scale. The reality was that he needed to add a courthouse programming and planning expert to the team, and an independent court planning consultant firm was the ideal partner. The relationship between the architecture firm and court planning consultant would provide the perfect balance during the programming and planning stages of the courthouse project, without being in direct conflict with one another. Another benefit was that some of the bigger-name firms would also be competing to get the project, and partnering with a court planning consultant immediately put his firm on an even playing field with the larger firms. In fact, I believe having a court planning consultant on the planning team allows an architecture firm to provide a unique set of services that many larger firms cannot provide.
A Court Planning Consultant Elevates the Team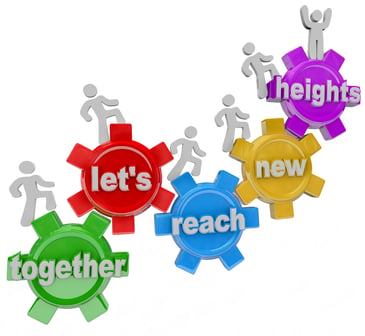 Having a court planning consultant on a courthouse planning team allows an architectural firm to offer value beyond what the typical architectural programming and planning effort can achieve. Court planning consultants are experts in courthouses, and can bring a wealth of experience to the planning team. They have visited hundreds of courthouses throughout the country, and are prepared to suggest emerging trends and best practices that might not have been considered by the local jurisdiction, and that could significantly improve the courthouse design. Things such as space reduction or technology solutions. Drawing upon their vast experience, court planning consultants can provide proven caseload forecasting methodologies and objective needs assessments of existing facilities and operations that can be used to justify project funding. Having a court planning consultant on your courthouse planning team will bring a consistent, objective voice to the process, which will benefit the architect and client alike. From programming and schematics through design development, a court planning consultant can work side by side with the architect to validate design decisions and to continually offer the best solutions to meet the needs of the court.
Government Leaders Will Care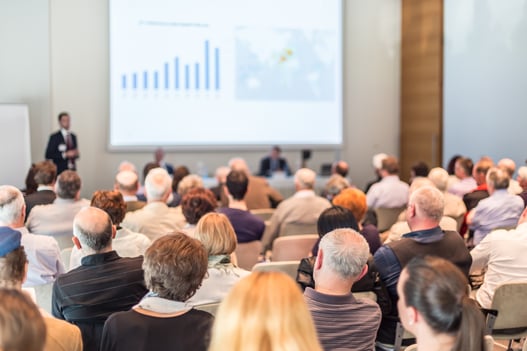 A courthouse is a highly visible public building. It can define the character of a community. As a result, courthouse projects and their funding are often heavily scrutinized by the public. When selecting the architectural team to oversee the planning, design, and construction of a courthouse, government leaders should be focused on the impact the project will have on the community. Whether considering a renovation to a beloved courthouse or planning a new courthouse, there are critical decisions to be made and they will need to be justified. Choosing a solid team that combines the technical expertise of an architecture firm with the subject matter expertise of a court planning consultant will help alleviate much of the pressure government leaders will face during the project.
With a court planning consultant on board, the architect will have someone on the team with the skill to objectively analyze existing conditions and to pinpoint the operational, functional, and security needs that are unique to courthouses – an effort that clearly goes beyond the typical planning effort. The rigorous analysis and planning methodologies used by courthouse planning consultants can support both architectural and leadership decisions by providing quantifiable results to identify projected staffing requirements and to define specific space and security needs. The project planning team is able to objectively justify the parameters of the project, and track the results of key planning decisions. This process has paved the way for many courthouse projects to move past the pre-design and programming stages by not getting mired in the politics that can stall many government projects. Judges and community activists alike have changed their opinion about the direction of a project when presented with the results from the types of analysis a court planning consultant can provide. The court planning consultant is a valuable member of any courthouse planning team – one that will help the architect and government leaders achieve their goals and successfully defend their decisions.
_____________________________________________________________________