Court planning firms and architectural firms have unique and sometimes overlapping skill sets. If your courthouse is out of space, suffers from deteriorating building conditions, lacks modern-day security features, fails to meet your court's operational needs, or has suffered damage due to external forces, you may be wondering which type of firm you should hire to plan for your future space needs. While the answer may vary depending on your precise needs, typically a combination of both a court planning firm and an architectural firm is optimal. One thing is for sure – you need expertise in both courthouse planning and architectural assessment to deliver a courthouse project that meets all functional and security requirements while also serving as a proud architectural landmark in your community.
Assessing the Needs
The first phase of any courthouse planning effort is a thorough needs assessment – a carefully sequenced and integrated process that evaluates the existing facility to determine its condition, deficiencies, capacity, and room for expansion. The assessment must also project future workload and personnel, and evaluate whether the existing courthouse can accommodate future needs. Furthermore, the needs assessment identifies potential projects to meet the court's operational and space needs, and proposes an execution strategy for completion of these projects.
The needs assessment process helps ensure that any planned projects are responsive to both the current and future requirements of the court. This holistic process provides a solid foundation for efficiently moving through the funding, architectural design, and construction phases that follow.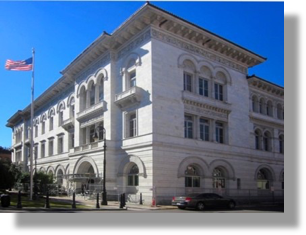 Court Planning Firm
A qualified court planning firm includes a combination of analysts, planners, and architects to form a cross-disciplinary team of courthouse planning specialists. The analysts closely analyze demographic, economic, social, and technological factors that impact court workload and operations, which ultimately drive the court's space and design requirements. This analysis involves taking a thorough dive into factors influencing workload, including population growth, age distribution, immigration patterns, community mental health trends, crime and drug trends, risk level of offenders, and the state and drivers of the regional economy. Political and legislative changes impacting workload, and technological innovations that could be on the horizon, are also analyzed. A court planning firm also facilitates sessions with judges, court staff, and courthouse tenants to glean key assumptions on current and future workload, personnel, and operational needs. By doing so, the consultants are able to combine their knowledge of best practices with the knowledge and experience of court personnel to produce well-informed forecasts of workload and personnel.
These analytical skills are combined with the architectural expertise of the court planning firm's team of architects. The architects evaluate the courthouse with a deep understanding of court space standards, security requirements, adjacency patterns, and court operations. The architects also help develop a program of requirements that presents a detailed framework of spaces needed to implement a court project that fully meets the operational needs of the court.
Due to the court planning firm's breadth of knowledge relating to court operations, courts sometimes find that the services of a court planning firm are all that is required during the initial needs assessment phase.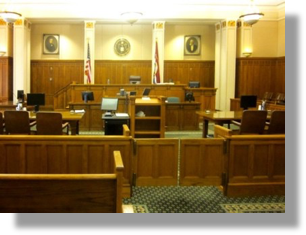 Architectural Firm
An architectural firm typically has all of the architectural services in-house to evaluate the court facility and to develop design requirements. An architectural firm also has the capability to move beyond the assessment and program of requirements phases to design a renovated facility, annex, or new courthouse, should a design award be made. Architectural firms may also bring experienced engineers on board to ensure that the engineering aspects of the project are fully addressed. However, architectural firms most often do not have in-house analytical capabilities for the up-front data and trends analysis, which are critical for developing a clear vision and scope, and for ultimately designing a facility that meets the many functional and security needs of the court family. The importance of this initial assessment and planning cannot be overstated.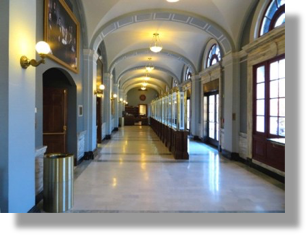 Combined Approach
Pairing an architectural firm with a court planning firm provides both the design and the analytical expertise that are needed for a thorough needs assessment. While a court may rely on a local connection to an architectural firm, the court planning firm can contribute a broad base of experience, best practices, and lessons learned.
The answer to the question "Who can best help us?" is not necessarily an architectural firm or a court planning firm – it is often a combination of the two.