By now, there have been innumerable articles and blogs written about the attempts of employers to get employees to Return to Office (RTO). Regardless of the success employers may or may not be having with RTO, I propose there are three big macroeconomic trends that stand in the way: gas prices, house prices, and the job market.
Gas prices are much higher than they were just six months ago, and compared to the height of the pandemic, they are drastically higher. As of May 9th, the average cost per gallon nationwide was $4.32, which is 46% higher than it was a year ago ($2.96 in May 2021) and 131% higher than it was two years ago ($1.87 in May 2020). For a car that holds 15 gallons of gas, the price to fill up has gone from $28 in 2020 to $44 in 2021 and $65 today. Fill up about 40 times a year and that yearly gas cost is now $2,600, up from $1,120 over the two years since the start of the pandemic.
In addition, house prices have been steadily increasing for quite some time with sharp increases in the last two years. Using the Case-Shiller U.S. National Home Price Index as a proxy for the national housing market, home prices jumped 19.8% between February 2021 and February 2022. This comes on the heels of a 12.2% increase between 2020 and 2021. According to the Federal Reserve of St. Louis, the median house price in the first quarter of 2022 was a record $428,700, which was 30.3% higher than the first quarter of 2020, in which the median price was $329,000.
One bright area of the economy, however, is the job market. The Bureau of Labor Statistics listed 11.5 million job openings in March 2022, a record high. By contrast, there were 8.5 million openings in March 2021, for an increase of 35.3% in the last year. The number of persons unemployed totaled 6 million in March 2022, so there are roughly two job openings for every unemployed person. Contrast this to March 2021, when there were more unemployed than openings (an unemployed to job opening ratio of 1.1 compared to today's 0.5).
So what do these economic statistics have to do with RTO?
Let's start with the commute to work. As mentioned above, the cost to fill up a gas tank has gone up roughly 50% over the past year and over 100% over the past two years. Commuting to the office five days a week results in more fill-ups and more out-of-pocket costs.
The relationship with housing costs is a little less direct. As housing affordability decreases, commuters tend to buy or rent houses further and further away from urban cores. This leads to longer commute times, which results in higher consumption of gas for those who do not have an electric vehicle. In addition, some workers purchased homes further away from their workplace during the pandemic, in the hopes that virtual work would continue indefinitely. Imagine their reaction when RTO began coming back in force earlier this year—even commuting an hour each way a few days a week yields a pretty sizable monthly and yearly fuel cost.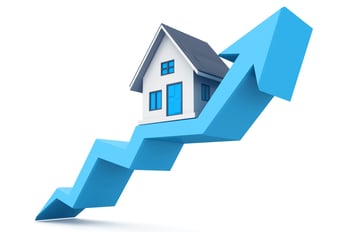 Combine all of this with the statistics on job openings and it becomes clear that employers don't have much leverage to aggressively dictate to employees the terms of RTO. With almost two jobs for every seeker, an employee has a very high confidence of finding another job fairly quickly if they so choose. An RTO policy could be the proverbial straw that breaks the camel's back, leading an employee to test the waters of the favorable labor market.
Employers would probably have a hard time instituting new in-office policies with just one of the three economic trends. But all three are hitting at the same time after the once-in-a-generation COVID pandemic conditioned millions of workers to work from home for well over a year. I believe something has to give. So what is an employer to do?
I'd suggest employers take the following approaches:
Slow down RTO. If work was already getting done during the pandemic, consider extending remote work even partially with a hybrid schedule that will help workers manage their commuting costs. If work has been suffering in the home office arrangement, address these issues as part of performance discussions as needed. If in-person collaboration and innovation are required, plan these activities for days set aside for in-person work. In other words, instead of in-person work being the rule, allow it to be the exception, particularly until gas prices moderate.
Acknowledge employee concerns and accept higher labor costs. The alternative (i.e., employee turnover) is even more costly. Instead of ignoring the cost pressures hitting employees, be sympathetic, and for some employees, offer a cost-of-living increase. According to the Society for Human Resource Management, turnover costs on average 6 to 9 months of an employee's salary. It's much more cost effective to give a 5% raise than it is to spend 50% to 75% of a salary trying to replace an employee lured away by a more liberal remote work policy.
Make accommodative policies work for you. In an extremely tight labor market, go on the offensive by being flexible with your RTO and Work From Home (WFH) policies. Get ahead of turnover by working with existing employees and communicating a progressive WFH mindset to existing employees as well as job candidates. This approach could result in both retaining and attracting talent.
On top of gas prices, housing costs, and the job market, COVID variants are still lingering and inflation is on the rise. All things considered, I believe it's not quite the right time to aggressively enforce Return to Office policies. In all likelihood, employers will have to be more accommodating since inflation has yet to peak. Ultimately, it's up to employers to consider how far they are willing to go to keep employees who helped keep the company afloat during the pandemic. My suggestion – ride this situation out a little longer and reevaluate where things stand three to six months from now. And use this time to consider how you can reshape your workforce policies to respond to the new reality we are all living under.